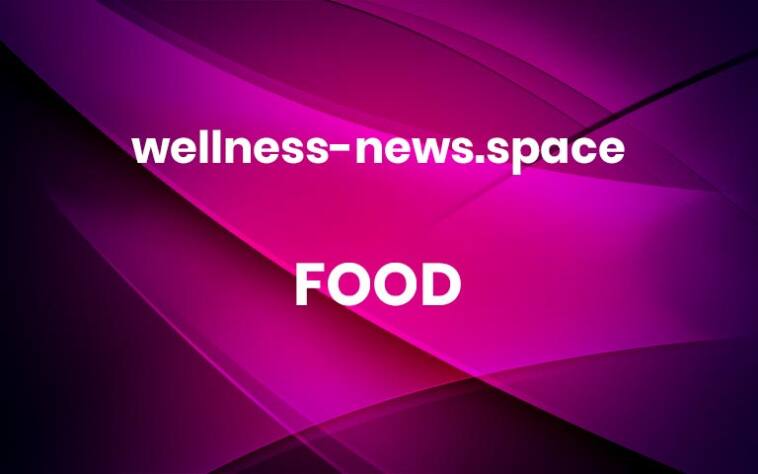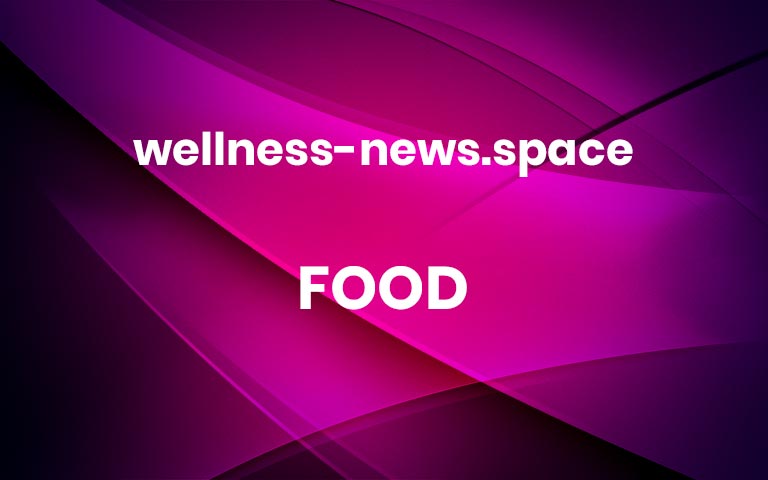 Healthiest fast food is kind of an oxymoron. Whether it's for convenience or cravings, though, sometimes the drive-thru is unavoidable. You can definitely hit Micky D's without wrecking your six-pack, but most of the mouth-watering options your eyes (and stomach) gravitate toward will set you back a few days. And even some of the healthier fast food options at most places are packed with sodium, which can add to water retention and bloating, points out New York-based nutritionist Jessica Cording, R.D.
Rather than rolling up and trying to guess what you think is the least offensive option, we've tapped a handful of nutritionists to tell us exactly what to order at every fast food restaurant. Now, some of these experts are advocates of not breaking any nutrition rules—even at the drive-thru, which means you'll be ordering a la cart and tossing half the meal just to score the perfect portion of protein, carbs, and fats. Other R.D.s are a bit more lenient, adopting the attitude that you can enjoy a signature burger as long as you're not doing it every week. Even with this carpe diem, though, they recommend opting for the best of the worst to minimize damage.
There are a few blanket rules everyone should follow when getting anything to-go, says Alexandra Miller, RDN, LDN, corporate dietitian at Medifast. The most important: Skip the soda, opt for lean meats, order salad dressing on the side, and keep condiments to a minimum. That way you minimize the amount of added sugar and salt you're getting.
As for exactly what combo meal you should opt for, check out the healthiest fast food options at 49 of your favorite drive-thrus and restaurants.
Healthiest Fast Food Meals You Can Order
The experts
– New York-based nutritionist Keri Gans, R.D.N., author of The Small Change Diet
– Michelle Shepherd, R.D., founder of Westcoast Nutrition
– Nutrition and fitness expert, Janet Brill, Ph.D., R.D.N.
– Nutritionist and transformational health coach Emily Littlefield, founder of Emily's Powerfoods Living
– New York-based nutritionist Jessica Cording, R.D.
– Alexandra Miller, R.D.N., L.D.N., corporate dietitian at Medifast
1. Carl's Jr.
What to order: Single All Natural Burger without the cheese and mayo or Chicken Club without the bacon; pair either with the Garden Salad, but only use half the dressing
Approved by: Gans
[carlsjr.com]
2. Checkers
What to order: Checker Burger or Big Chicken Deluxe
Approved by: Gans
[checkers.com]
3. Chick-fil-A
What to order: Grilled Chicken Sandwich with a fruit cup
Approved by: Gans
[chick-fil-a.com]
4. Chipotle
What to order: Salad with steak, black beans, roasted chili corn salsa, and either cheese or guacamole
Approved by: Gans
[chipotle.com]
5. Dairy Queen
What to order: Garden Green Salad with grilled chicken or Grilled Chicken Sandwich with a side salad
Approved by: Gans
[dairyqueen.com]
6. Del Taco
What to order: Fresco Bowl Pollo Asado with avocado
Approved by: Gans
[deltaco.com]
7. Captain D's Seafood Kitchen
What to order: Grilled salmon over rice with a double order of broccoli as the sides
Approved by: Gans
[captainds.com]
8. Dunkin Donuts
What to order: Two Egg White Flatbreads, but take the egg out of one, add it to the second sandwich and toss the first flatbread
Approved by: Shepherd
[dunkindonuts.com]
9. El Pollo Loco
What to order: Chicken Black Bean Bowl
Approved by: Shepherd
[elpolloloco.com]
10. Famous Dave's
What to order: Bowl of chili
Approved by: Shepherd
[famousdaves.com]
11. Hardee's
What to order: Build your own burger with a quarter-pound Little Thickburger, extra lettuce, tomato, onion and light ketchup; opt for the low-carb Thickburger on non-training days.
Approved by: Shepherd
[hardees.com]
12. Jack in the Box
What to order: Whole grain chicken fajita pita and apple bites
Approved by: Shepherd
[jackinthebox.com]
Courtesy image
13. Jimmy John's
What to order: Vegetarian or Totally Tuna 8-inch sandwich, but tear off half the bun and eat sandwich open faced
Approved by: Shepherd
[jimmyjohns.com]
14. Qdoba
What to order: Four tacos filled with grilled chicken, beans, veggies, salsa, guacamole, and pico de gallo
Approved by: Brill
[qdoba.com]
15. Roy Rodgers
What to order: Grilled Chicken Sandwich with a baked potato, side salad, and an apple
Approved by: Brill
[royrogersrestaurants.com]
16. Schlotzky's
What to order: Homestyle Tuna Wrap
Approved by: Brill
[schlotzskys.com]
17. Sonic Drive-In
What to order: Grilled Chicken Sandwich with apple slices
Approved by: Brill
[sonicdrivein.com]
18. Taco Bell
What to order: Black Bean Burrito with guacamole, salsa, veggies, and rice
Approved by: Brill
[tacobell.com]
19. Subway
What to order: Any of the Fresh fit sandwiches, but the best is probably turkey breast with extra veggies and no mayo
Approved by: Brill
[subway.com]
20. Steak 'n Shake
What to order: Chili, vegetable soup, and applesauce
Approved by: Brill
[steaknshake.com]
21. Tim Horton's
What to order: Oatmeal with 1% chocolate milk
Approved by: Brill
[timhortons.com]
22. A&W
What to order: Bacon Double Cheeseburger with signature sauces, but take off the bun.
Approved by: Littlefield
[awrestaurants.com]
23. Arby's
What to order: Roast Turkey Farmhouse Salad and a Chicken Sandwich. Add the protein from the sandwich to the salad and toss the bread.
Approved by: Littlefield
[arbys.com]
24. Atlanta Bread Co.
What to order: Choose either the Bacon Morning Classic, Spanish Omelet, or Tomato Bacon Omelet and add a side of whole grain oatmeal and fresh fruit salad.
Approved by: Littlefield
[atlantabread.com]
25. Auntie Anne's
What to order: Jumbo Pretzel dog or mini dogs, bread removed, with mustard.
Approved by: Littlefield
[auntieannes.com]
26. Au Bon Pain
What to order: Mayan Chicken Harvest Hot Bowl
Approved by: Littlefield
[aubonpain.com]
27. Baja Fresh
What to order: Order the Baja BBQ Chicken Salad and Tasty Burritos, then take out the burrito meat, veggies, and toppings and add them to the salad. Toss the tortilla.
Approved by: Littlefield
[bajafresh.com]
28. Bojangles
What to order: Order two grilled Chicken wheat wraps, a side of green beans, and a grilled chicken salad. Take the protein from the wrap and put it on your salad.
Approved by: Littlefield
[bojangles.com]
29. Boston Market
What to order: The half chicken
Approved by: Littlefield
[bostonmarket.com]
Courtesy image
30. Starbucks
What to order: Choose any two breakfast sandwiches, take off the muffins and eat the rest
Approved by: Littlefield
[starbucks.com]
31. KFC
What to order: Order the Kentucky Grilled Chicken breast or thigh, corn on the cob, green beans, and house side salad. Put the chicken and veggies on the salad instead of using dressing, or use Light Italian dressing.
Approved by: Cording
[kfc.com]
32. Krystal
What to order: Order three of the bacon or sausage toast sandwiches, but eat just the egg and cheese and toss the bread and meat.
Approved by: Cording
[krystal.com]
33. Long John Silver's
What to order: Baked Cod or Baked Shrimp with seasoned green beans and a baked potato
Approved by: Cording
[ljsilvers.com]
34. McDonald's
What to order: Order either a salad with grilled chicken and no dressing, an Artisan Grilled Chicken Sandwich, or the Egg White Delight McMuffin.
Approved by: Cording
[mcdonalds.com]
35. Moe's Southwest Grill
What to order: Skip the wrap and order a "streaker," which is no tortilla or shell. Fill with lean proteins like chicken, tofu, fish, or scrambled eggs, beans, lots of veggies, and cilantro. Skip the rice and stay light on dips, sauces, and cheese.
Approved by: Cording
[moes.com]
36. Mrs. Winner's Chicken & Biscuits
What to order: Order fried chicken and a side of green beans, but scrape breading off the chicken and eat just the white meat.
Approved by: Cording
[lovemrswinners.com]
37. Panera Bread
What to order: Order either the Lentil Quinoa Broth Bowl with chicken or egg; Avocado, egg white, and spinach Breakfast Power Sandwich; or Classic Salad with Chicken, all with an apple on the side.
Approved by: Cording
[panerabread.com]
38. Pizza Hut
What to order: One slice of small, thin & crispy or skinny slice with veggies on top and a side garden salad. Order naked, non-breaded wings to put on top of the salad.
Approved by: Cording
[pizzahut.com]
39. Popeyes Chicken & Biscuits
What to order: Order off the "live well" menu: Red Beans & Rice or Chicken & Sausage Jambalaya, plus a side of green beans.
Approved by: Cording
[popeyes.com]
40. Potbelly Sandwich Works
What to order: Opt for a T-K-Y Skinny on multigrain bread for leaner protein and 1/3 less meat and cheese than their regular sandwiches.
Approved by: Cording
[potbelly.com]
41. Waffle House
What to order: Two eggs, one serving of City Ham, dry whole wheat toast, and tomatoes
Approved by: Miller
[wafflehouse.com]
42. Wendy's
What to order: Power Mediterranean Chicken Salad or Asian Cashew Chicken Salad with dressing on the side
Approved by: Miller
[wendys.com]
43. Whataburger
What to eat: Whataburger Jr. or Grilled Chicken Sandwich with apple slices
Approved by: Miller
[whataburger.com]
44. White Castle
What to order: My Size Slider (either grilled chicken, original, or cheese slider) with applesauce and low-fat milk or water
Approved by: Miller
[whitecastle.com]
45. Zaxby's
What to order: The Caesar-Grilled Salad with no croutons and dressing on the side or five chicken wings with celery (no ranch dressing or fries)
Approved by: Miller
[zaxbys.com]
46. Burger King
What to order: Whopper Jr. or Tendergrill Grilled Chicken Sandwich, no mayo on either and add a garden side salad
Approved by: Miller
[bk.com]
47. Culver's
What to order: Value Basket: Butterburger single and a side salad with raspberry vinaigrette
Approved by: Miller
[culvers.com]
48. In-N-Out Burger
What to order: Protein Style hamburger, cheeseburger, or double double, which comes with a lettuce leaf instead of burger bun, and no sides
Approved by: Miller
[in-n-out.com]
49. Taco John's
What to order: Breakfast Egg Burrito with salsa or pico de gallo, no sour cream or cheese or the Beef Taco Salad with house dressing on the side
Approved by: Miller
[tacojohns.com]
For access to exclusive gear videos, celebrity interviews, and more, subscribe on YouTube! More