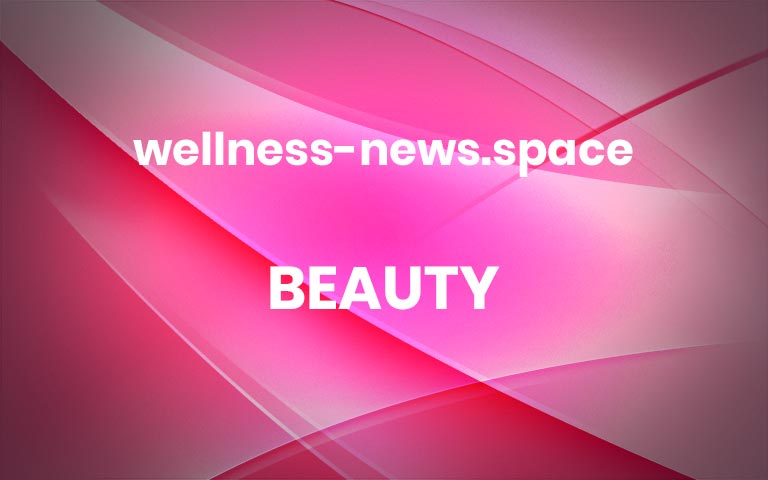 Best 2020 Cruelty Free Concealer Guide and Reviews
Let me start by being real with you guys. My skin has been a mess since the pandemic started. Stress, poor food choices (hello bread – welcome back to my life!), and less exercise, combined with a hormone imbalance (PCOS), has led to some pretty gnarly cystic acne in the last 6 months. And, for me, once a zit is gone, it leaves a scar that doesn't go away for months and months (sometimes years).
I'm always big on skincare, so that hasn't really changed, but lately I've been focusing on finding the perfect cruelty free concealer. Here are my particulars:
I've found that it's very hard to match my skin tone perfectly.
I've learned that my neck, face and swatching arm are all very different colors!
My increased acne has made my face redder, so instead of leaning yellow, I'm now starting to lean slightly pinker than normal.
I need a concealer formula that doesn't clog pores and make acne worse.
In addition to a concealer, I need a green color corrector for the redness.
I'm big on coverage but only if it blends well and looks natural, like skin.
So, because I can't currently swatch concealers in stores, I had to look online for cruelty free concealer swatches, pick some shades, and hope for the best. Thank goodness for Sephora's return policy!
I'm sharing my concealer swatches below in the hopes that it can help if you're close to my shade. I have a light olive skin tone, but now with all the redness, it seems like it has changed slightly! I received a sample of Fit Glow Beauty Conceal+ in C2.5 (Light Medium) and was shocked to see that it blended pretty well even though it was a lot more peachy-pink than my normal yellow-based concealers. This made me question EVERYTHING I EVER KNEW, so I went online and bought shades I wouldn't normally use.
Best Concealer for Under the Eyes?
To be honest, I have pretty much given up on using concealer under my eyes. I am 40 years old, and I think my eyes actually look fine without it. My lines aren't that noticeable but I do have some loss of volume under my eyes that creates dark "troughs" that weren't there 5 years ago. But when I use ANY concealer (and God forbid – powder), it emphasizes wrinkles and dryness that is normally invisible. I swear it adds lines and textures and ages me like 10 years. It's just not worth it for a bit of brightening. I've watched a million YouTube videos (by YouTubers of all ages) and tried so many products, but I've just decided I'm going to use concealer for my acne scars and leave my undereye area bare for now!
Should I Match My Face to My Neck?
My advice – do what YOU think is best. Ignore the beauty gurus. So many YouTubers and bloggers insist that you should match your foundation and concealer to your neck and chest. I agree that may work if you have a darker chest, and you want to go a shade or two darker with your foundation. But for me, my neck is just lighter and pinker than my face and going lighter with my foundation/concealer never works for me. It would just make me look like a patchy Casper the Friendly Ghost. I also prefer to just cover acne with concealer and not do a full face of foundation on most days, so it HAS to match my skin tone exactly. If I put self tanner on my chest, I'll usually just add a bit more bronzer when I do my makeup to even things out. Seriously – just do what makes sense for you.
Cruelty Free Concealer Swatches
So, without further ado, here are my swatches. I did a wet swatch and a dried swatch so you can see how much darker some of the shades get when they oxidize. I don't know if I've found my holy-grail-exact-match concealer yet, but I've found some really great ones.
Cruelty Free Concealer Reviews
Below, I'll talk about the pros and cons of each one. And please note that I'm telling you what I think the coverage level is – not necessarily what the company says it is!
I plan to add to this list as I try new concealers, so stay tuned – I may find my holy grail out there!
Beauty Blender Bounce Airbrush Liquid Whip Concealer
Shade Pictured – 2.10 C Light Buff in large swatch photo; Shades 1.3W Light Sand and 1.4N Light Neutral in second photo
Price – $26
Coverage – Medium to Full
Where to find it? Sephora
Pros
Huge shade range (even though the three I picked out didn't match me – there are still many I haven't tried yet)
Price is reasonable for a prestige (non-drugstore) concealer
Hyaluronic acid to hydrate, peptides to brighten and reduce puffiness (if you use it under your eyes)
Vegan, cruelty-free, gluten-free
Cons
Contains dimethicone – silicones have never been a problem for me and they don't seem to trigger my acne, but some people avoid them
Rare Beauty by Selena Gomez Liquid Touch Brightening Concealer
Shades Pictured – 140C, 160C and 170W
Price – $19
Coverage – Light to Medium
Where to find it? Sephora
So far, this is the winner for me. I also like the Tarte Shape Tape (better coverage but not an exact shade match) and the FitGlow Beauty concealer (covers large pores easily but not an exact shade match), but I have found that I'm reaching for the Rare Beauty concealer most often (closest shade match so far).
I found that 170W (which leans yellow but isn't CRAZY yellow) worked as one of the best shade matches so far for my face. And 140C is pinker and perfect for my neck (yeah believe it or not – I get breakouts there too sometimes). My only complaint is that I'd like a bit more coverage.
Pros
Huge shade range
Great price
Looks natural – like skin – no caking
Has brightening properties but isn't shimmery or oily
Vegan and cruelty free
Cons
It has light to medium coverage and is buildable but I could never get it to completely cover my scars (to be fair – my scars are pretty tough to conceal)
Contains dimethicone – silicones have never been a problem for me and they don't seem to trigger my acne, but some people avoid them
Fenty Beauty by Rihanna Pro Filt'r Instant Retouch Concealer
Shades Pictured – 130 and 140
Price – $26
Coverage – Full
Where to find it? Sephora
I didn't find a shade match but I do like the consistency of the formula. The fuller the coverage, the closer you have to match the shade to your skin tone. Sorry, I forgot to take a close-up photo of the applicator before I sent the shades back to Sephora but you can see my swatches at the top of the article.
Pros
Huge shade range – I didn't find my match but I haven't tried them all
Price is reasonable for a prestige (non-drugstore) concealer
Sweat-resistant and long-wear (may be a plus or a minus for you!)
Cruelty free
Cons
Not labeled as vegan which will be an issue for some
Contains dimethicone – silicones have never been a problem for me and they don't seem to trigger my acne, but some people avoid them
Contains talc – not an issue for me, but some are bothered by it
Tarte Shape Tape
Shade Pictured – Light Sand
Price – $27
Coverage – Very Full
Where to find it? Ulta, Tarte.com
This has been my holy grail for a very long time. I just wish there was a shade that was a bit more light olive and a little less yellow. The coverage is amazing – a little goes a long way!
Pros
Decent shade range (but not as extensive as some of the others)
Blends easily and doesn't settle into large pores
Hydrating and has licorice root to brighten
Great coverage
Vegan and cruelty free
Cons
Some people don't like the citrus scent (I don't have a problem with it)
The coverage is EXTREMELY full so a little goes a long way – might be too much for some people
Contains silicones, which have never been a problem for me and they don't seem to trigger my acne, but some people avoid them.
Kosas Revealer Concealer
Shade Pictured – 02
Price – $28
Coverage – Medium
Where to find it? Sephora Kosas.com, Credo
Pros
Clean beauty brand
Looks natural – like skin – no caking
Has a lot of added skincare ingredients which helps to support the higher price point for me: arnica, panthenol, caffeine (for tightening), hyaluronic acid, peptides, pink algae (note: the jury is out for me on whether this ingredient aggravates acne…I don't think so but it's hard to be sure)
Vegan and cruelty free
Cons
Weak shade range
Higher price point
Fit Glow Beauty
Shade Pictured – C 2.5
Price – $42
Coverage – Full
Where to Find It? FitGlowBeauty Detox Market Amazon
This one really surprised me! The formula feels heavy and thick, but magically covered my acne scars and large pores. With a bit of blending, it far surpassed my expectations. I was also shocked to find the shade C 2.5 (which is peachier/pinker than I normally wear) matched fairly well.
The shade was slightly too dark for me though and the lighter shade (C2) wasn't quite a match either. I think I need a lighter, more yellow/olive option. If they added shades to this line, I'd be VERY excited about this one! The price point is very high, but a little does go a long way, and I'm personally willing to pay more for a great concealer (especially with anti-aging and brightening skincare ingredients) but I realize not everyone can afford a $42 concealer.
Pros
Organic ingredients, clean beauty (0 on EWG scale)
Great for covering acne scars and large pores
Tons of brightening and anti-aging skincare ingredients: phyto elastin, organic green tea, Vitamin K, licorice root, caffeine (to tighten), etc
Vegan and cruelty free
Silicone-free
Talc-free
Cons
Highest price point
Not available in the major beauty retail chains
It Cosmetics Bye Bye Redness
Shade Pictured – Transforming Porcelain Beige
Price – $34
Coverage – Full
Where to Find It? Sephora Ulta QVC ItCosmetics.com
This stuff is amazing and would be my holy grail if only they would come out with A LOT more shades. As you can see in the swatch photo, the Porcelain Beige is a perfect match for me – that is until it oxidizes and turns about 3 shades darker! The lighter option is too pink/peach for me. And if I had darker brown or black skin, I think I'd be completely out of luck. The formula really does reduce redness and the coverage is amazing. It is perfect for acne-prone or rosacea-prone people, but they just need to add more shades!
Pros
Has a built-in color corrector to fight redness
Full coverage but blends easily – looks natural
Has peptides for anti-aging, licorice for brightening, colloidal oatmeal to soothe, and many other high-end skincare ingredients
Talc-free
Cruelty free
Cons
VERY weak shade range
Not vegan (has collagen and silk)
High price point
Has avocado oil (3 on the comedogenic scale) which could trigger breakouts – I haven't noticed worsening of acne, but it's possible
Contains dimethicone – silicones have never been a problem for me and they don't seem to trigger my acne, but some people avoid them. More