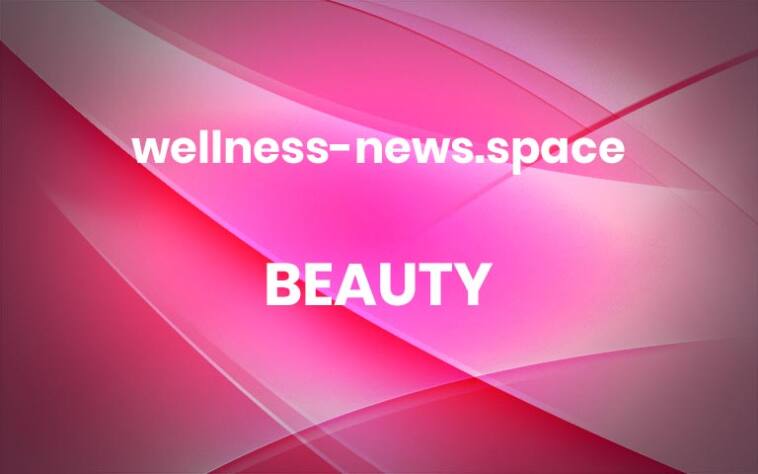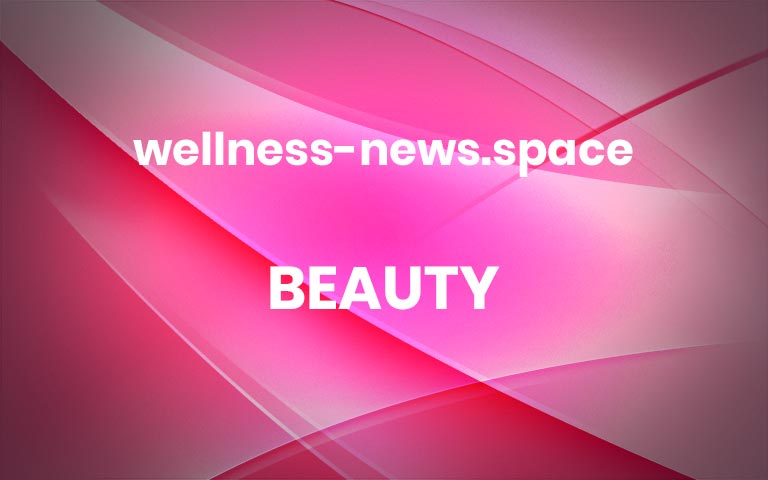 Some products in this cruelty-free holiday gift guide for 2020 were gifted and some were purchased by me!
If you're looking for cruelty-free beauty ideas for the holidays this year, I have got you covered! I put together my gift idea list with a focus on affordability and quality. Nothing is over $100 and most items are under $50. Whether you're looking for skincare, makeup, bath & body, or hair products, I've got some ideas for you!
Please note that some of these prices may change after Black Friday/Cyber Monday – click the links to see current pricing. I'll also be adding to this gift guide as I receive more amazing cruelty-free holiday sets this season! They are still coming in but I wanted to get this guide out so you can start shopping. 🙂
Cruelty Free Skincare Gift Sets
BioClarity Bye Bye Blemish Bundle ($88.95 at BioClarity)
The BioClarity Bye Bye Blemish bundle is an amazing deal for any skincare lover in your life, but especially those (like me) who deal with acne (or maskne if they are complaining about that unwanted side effect of wearing a mask)! For $88.95, you get a cleanser, body wash, serum, clay mask, acne treatment gel, and silicone cleansing brush (with 5 speeds for a deep clean). And of course, you get the green gel, BioClarity's signature product made with Floralux, a blend made from chlorophyll, copper, and antioxidants, which helps to soothe skin, reduce the appearance of redness, and battle breakouts. This is a $148 value! All of BioClarity's products are vegan, cruelty-free and nontoxic. Use my code BUNNY15 for 15% off!
Bulldog Expert Skincare Set (21.87 at Amazon)
This one is for the guys! The Bulldog Expert Skincare Set comes with shave gel, face wash, face scrub, and moisturizer. My husband loves this cruelty-free men's skincare brand! Gregg doesn't know it yet, but this set is going to be under the tree for him this year. Shhhh! There's no reason women can't use these products as well, so you can also stock up for the whole family and save! The products are vegan, cruelty-free, and free of artificial colors and fragrances.
First Aid Beauty Skin Superstars ($49 at Ulta)
If you're buying a gift for someone who lives in a cold or dry climate, or deals with sensitive or dry skin, the First Aid Beauty Skin Superstars set is going to be very warmly welcomed! The kit comes with First Aid Beauty's bestsellers: Pure Skin Face Cleanser, Facial Radiance Pads, Ultra Repair Cream (my favorite – it's a great cruelty-free dupe for Kiehl's hand cream but can also be used for the face), Hello FAB Coconut Skin Smoothie Priming Moisturizer, and Ultra Repair Instant Oatmeal Mask. If you're wondering about First Aid Beauty's cruelty-free status, check this article.
Drunk Elephant Firmy The Day Kit ($88 at Sephora)
Who doesn't love Drunk Elephant? They are a very popular cruelty-free skincare brand – just check Instagram and you'll see all the love they get! The Drunk Elephant Firmy The Day Kit is great for all skin types. It comes with a full-sized C-Firma Day Serum and deluxe travel sizes of the D-Bronzi Anti-Pollution Sunshine Drops, B Hydra Intensive Hydration Serum, Protini Polypeptide Cream, Umbra Tinte Physical Daily Defense SPF 30. You also get a hot pink compact mirror. The kit has a $127 value and the C-Firma alone is normally $80, so this is a great deal.
Cruelty Free Makeup Gift Ideas
NYX Diamonds & Ice, Please! 16 Pan Mega Shadow Palette (currently $12 at Ulta)
NYX is probably my favorite drugstore makeup brand. High quality for a great price. Their new NYX Diamonds & Ice, Please! 16 Pan Mega Shadow Palette is sure to please any makeup fanatic on your list. The limited-edition holiday palette has 16 shades including mattes, shimmers, and glitters. These eyeshadows are highly pigmented and very blendable. The palette is cruelty-free and vegan. The regular price is $20 but it's currently $12 at Ulta.
NYX Shout Loud FX Lipstick ($9 at Ulta)
Since we're talking about the NYX Diamonds & Ice Please collection, you need to see these lipsticks! The Shout Loud FX Lipsticks ($9 at Ulta) are creamy and highly pigmented. The shimmer is actually an overspray, so they aren't glittery, but they look beautiful and are fun to photograph! I'm always a sucker for cool-toned mauves, so I bought Royal Clapback directly from the NYX website (because that shade is currently not on the Ulta site) and I am in love!
Milani Gilded Eyeshadow Palette ($14.99 at Target)
I love this neutral palette so much, I bought it online, and then forgot and ALMOST bought it again when I saw it in-person at Target! The Milani Gilded Eyeshadow Palette is on the warmer side, but some of the shades are in the peachy-pink range, instead of only in the orange and brick range, which is what I'm seeing a lot lately. There are 15 shades including 10 mattes (I love when palettes include lots of mattes!), 4 soft metallics and 1 shimmer. This is a very wearable cruelty-free eyeshadow palette and the price is right.
Too Faced Holiday Gift Sets ($36 – 49 at Too Faced, Ulta and Sephora)
Too Faced always comes out with the cutest gift sets around holiday time! There are several to choose from – with eyeshadow palettes, blush/highlighter, and mascara. The Enchanted Wonderland set ($49) is especially cool because you can gift the whole set, or take them apart (there are three palettes) and gift each one individually!
Physicians Formula Rose All Play palette ($21.49 at Target)
This Physicians Formula mauve, rose and wine-colored eyeshadow palette comes with 12 shades that are packed with hydrating and antioxidant-rich ingredients like goji berry, rose extract, and kakadu plum. You can find Rose All Play at Target for $21.49. If you're wondering about Physicians Formula's cruelty free status, check here!
Arches & Halos Ultimate Brow Hero Kit ($49.99 at Target)
I had been hearing a lot of good things about this brand, so I was excited to try the Arches & Halos Ultimate Brow Hero Kit. This vegan, Leaping Bunny certified cruelty-free kit has every brow product you could possibly want! It comes with an Angled Brow Shading Pencil, Micro Defining Brow Pencil, Duo Luxury Brow Powder, Water Resistant Microfiber Brow Mousse, Natural Hold Gel, Dual Ended Blending Brush, and Surgical Stainless Steel Eyebrow Tweezers. It comes in Light, Medium, and Dark.
Jouer Paris Lights Holiday Collection
Jouer has a lot of beautiful cruelty-free holiday gift options this year. These are quality makeup goodies and all under thirty bucks! Check out the Best of Nudes Mini Lip Set ($28 at Sephora), Paris Lights Powder Highlighter & Lip Oil Set ($25 at Beautylish), and Best of Metallics Part Deux Deluxe Lip Crème Set ($28 at Jouer). If you want to see how the metallic lippies look on, my friend and fellow cruelty-free blogger, Phyrra, has a great try-on review.
The Balm Schwing Trio Liquid Eyeliner Set ($14.50 at The Balm)
Everything from The Balm is cute and SO giftable! The limited-edition holiday Schwing Trio liquid eyeliner set has two new colors – Sapphire Blue and 14K Gold. They are both so pretty and perfect for holiday makeup looks – even if they are just for Zoom parties! The formula is long-wearing and flake-proof.
Cruelty Free Bath and Body Gift Sets
Lip Smacker Best Flavor Forever Lip Balm Vault ($10 at Target)
The Lip Smacker Best Flavor Forever Lip Balm Vault is a fun, inexpensive holiday gift for kids or adults. Who doesn't love fun flavored lip balms like Cozy Marshmallows or Gingerbread Girl? Lip Smacker is a cruelty free brand, meaning they do not test on animals, use ingredients tested on animals or sell in places where animal testing is required. The lip balms do contain lanolin, which is a great lip hydrator, but not vegan. If you want a great flavored vegan lip balm, I suggest Hurraw, Crazy Rumors or Eco Lips.
Burt's Bees Fall Lip Balm Set ($13.49 at Target)
For the more upscale lip balm connoisseur, check out the Burt's Bees Fall Lip Balm Set, a limited edition 4-pack with yummy holiday flavors: Chai, Pumpkin Spice, Vanilla Maple and Pomegranate. Burt's Bees is a cruelty free brand, meaning they do not test on animals, use ingredients tested on animals or sell in places where animal testing is required. The lip balms do contain beeswax, so the products are not vegan. If you want a great flavored vegan lip balm, I suggest Hurraw, Crazy Rumors or Eco Lips.
Six Feet Away Hand Sanitizer Holder ($9.99)
This one is so 2020! The Six Feet Away hand sanitizer keychains are handy vegan leather holsters for one of your best weapons against COVID 19 – hand sanitizer! The bottles are leak-proof and you can fill them with your own sanitizer. They come in 12 different colors with rose gold or gold accents to match your bag.
eos Holiday Shea Better Hand Cream Gift Set ($7.99 at Target)
I was excited to see that eos was recently added to the Leaping Bunny cruelty-free beauty list! I bought the eos Holiday Shea Better Hand Cream Gift Set from Target to try it out. The set comes with shea butter-based hand creams that are not at all greasy. They absorb really well into the skin. The set comes with Coconut, Pomegranate Raspberry and Vanilla Cashmere. They are highly-scented so may not be for those with sensitive noses or prone to migraines.
Verabella Papaya Body Polish ($28.50 at Verabella)
This is one of my favorite non-oily body scrubs. Verabella Papaya Body Polish is a super-luxe scrub from the celebrity-favorite spa in Beverly Hills. It leaves your skin feeling moisturized but never greasy. It makes a great hand scrub too (especially if you're getting winter "lizard hands" like my husband!). The nontoxic sea salt body polish is made with papayas (naturally full of exfoliating enzymes) and other natural superfoods like green tea, pomegranate, shea butter, licorice, acai, mangosteen, and goji berry. Normally $38, they are having a sale so it's currently $28.50!
Raw Sugar Peace Love Glow Green Tea Cucumber and Aloe Vera Gift Set ($11.89 at Target)
I love Raw Sugar! We buy their watermelon and lemon sugar hand soaps and body washes. I bought the Raw Sugar Peace Love Glow Green Tea Cucumber and Aloe Vera Gift Set at Target. The formulas are great, and these deluxe travel sizes are a good way to try out new scents. Unfortunately, the green tea + cucumber scent wasn't my jam, but I will be regifting these to my family. Wink wink!
Pinrose Playdate perfume gift set ($25 at Pinrose)
It seems to me that most of the department store fragrances are NOT cruelty-free. So I'm excited when I find a brand like Pinrose. The Pinrose Playdate perfume gift set comes with 8 parfum sprays so your loved one will find something they love here! It comes with:
Wild Child – Tiare Flower • Jasmine • Vanilla
Mystical Misfit – Red Currant • Pink Rose • Patchouli
Merry Maker – Nectarine • Violet • Tonka Bean
Gilded Fox – Cocoa Spice • Buttered Rum • Amber
Sun Saint – Lime • Sea Salt • Coconut Wood
Pillowtalk Poet – Powder • Ambergris • Musk
Lil' Dipper – Lemon Peel • Peony • Sandalwood
Secret Genius – Caramel • Madagascan Vanilla • Sandalwood
Not sure which scent you'd like the best? You can also take the online scent quiz and get a petal starter set for $25. To save some more cash, use my code BEAUTYBUNNY for 20% off any starter set!
Cruelty Free Nail Gift Sets
Nailtopia Blue-tiful Daze Holiday Kit ($14.99 at Ulta)
If you have someone in your life who is both eco-friendly and a sucker for blue nail polish, they will love this Nailtopia Blue-tiful Daze Holiday Kit. Nailtopia's Blue-tiful Daze Holiday Kit includes a crème lacquer, a shimmer lacquer, and the first-ever biodegradable, bio-sourced glitter lacquer, which is derived from cotton. Nailtopia's biodegradable glitter particles dissipate naturally back into nature to reduce waste, whereas most nail lacquer glitters contain tiny bits of plastic that never fully break down. These polishes are Leaping Bunny certified cruelty-free, vegan, and nontoxic! The bag and bottle caps are made from 100% recycled materials and the bottle caps are recyclable. Not into blue? Check out their Roses Are Red holiday set.
Defy & Inspire Duo Nail Polish Set 2 Makes 3 ($8.29 at Target)
Defy & Inspire is another Leaping Bunny certified cruelty-free brand. The Defy & Inspire Duo Nail Polish 2 Makes 3 Set comes with two shades (Everything's Grape and Pretty in Pink) that you can wear independently or combine to make a third shade! The polishes are 9-free. The set is only $8.29 at Target and would make a great stocking stuffer.
Orly Nail Lacquer – Metropolis Holiday 2020 Collection ($49.99 or $9.99 each at Amazon)
So many gorgeous shades in the Orly Nail Lacquer – Metropolis Holiday 2020 Collection! In the pic above I'm wearing Opulent Obsession, a dark creamy wine topped off with Untouchable Decadence (gold glitter). Orly is Leaping Bunny certified cruelty-free and vegan. The Metropolis set is $49.99 or you can get them for $9.99 each at Amazon. Currently, there is a $6.65 each Black Friday deal going on at Orly!
Cruelty Free Hair Gift Ideas
Maria Nila Holiday Gift Boxes ($56)
Maria Nila has some really cute Zodiac-inspired holiday gift boxes. I don't have one to show you, but I can say I've tried a lot of their products and they are really great. They are vegan and cruelty-free, and the packaging is so chic. They smell great, but if you're sensitive to fragrance, they may not be for you.
Number 4 Holiday Gift Sets ($25 – $49 at No. 4)
Cruelty-free hair brand, Number 4, has several holiday gift sets this year. The Sleigh the Season gift set ($40) comes with Mini Mighty Hair Spray, Sugar Texturizing Spray and Smoothing Balm. All products are made with high-quality essential oils and botanical extracts. They are cruelty-free, vegan, and gluten-free.
Drybar Mix & Mingle Holiday Gift Set ($159.20)
For those on your list who have been REALLY good this year, the Drybar Mix & Mingle gift set is an exciting one to get under the tree! It comes with the Mixologist interchangeable Styling Iron, Lil Lemon Drop Detangler Brush, a full-sized Triple Sec 3-in-1 Finishing Spray, 2 Hold Me Hair Clips and 3 deluxe travel-sized products (Detox Dry Shampoo, Hot Toddy Heat Protectant Mist and Money Maker Flexible Hold Hairspray). The $287-value set is currently $199 at Sephora or you can get it for $159.20 on sale on the Drybar site!
R+Co Holiday Hair Gift Sets ($48-76 at R+Co)
R+Co has some seriously amazing cruelty-free and vegan hair products! There are a few gift sets with either minis or a mix of full-size and minis. The packaging is fun, the formulas smell great, and they perform well. Cooler weather means flatter hair for many of us, so check out the Wild Horses Thickening Minis Kit ($48) for thicker, fuller hair. The fragrance is what R+Co calls "Dark Waves", described as a warm romantic scent made with cardamom, pineapple, tangerine, lavender, bamboo, and blonde woods. Note: pictured above are large sizes – not minis.
R+Co Bleu ($52 and up)
R+Co has a new prestige, couture hair line called R+Co Bleu. If you're shopping for someone who has high-end taste and loves to try the newest, most exclusive brands, this is a great option. Like R+Co, Bleu is vegan, cruelty-free, and gluten-free. The focus is on editorial, "uptown" hair. They use sustainable post-consumer recycled and recyclable packaging. The scent is similar to R+Co's signature scent, but with a slightly different vibe. They are calling it "light waves."
NEUMA Hair Gift Sets ($67 at NEUMA salons)
I'm a huge fan of NEUMA because they are cruelty-free, vegan and they don't use artificial fragrance. I actually don't mind fragrance every now and then, but I like to have something without it to come back to, so I don't overdo it. My fine, wavy hair really loves the reNeu line (in the green bottles). They are sold out of these sets, but you can use their salon finder to find a NEUMA salon near you. Some of the salons will even drop off or ship to your house. You can also find a limited selection at Ulta.
Paul Mitchell Holiday Gift Sets ($22 and up at Amazon and Paul Mitchell)
I love Paul Mitchell gift sets because they always include FULL-SIZE items at a great price! This year there are several gift box sets to choose from. Pictured above: You're a Class Act (shampoo, conditioner, and sculpting spray), Hello Hot Stuff (thermal protection and strong hairspray), You're the Coolest (platinum blonde shampoo and conditioner), You Lift Me Up (Extra Body Sculpting Foam and Finishing Spray), and You're Good People (clean beauty shampoo, conditioner, and leave-in treatment).
The Paul Mitchell Clean Beauty line has no sulfates, parabens, gluten, or silicones. It's cruelty-free and vegan. The formulas include sustainably sourced argan oil and aloe vera, and the bio-based packaging is made from 90% sugar cane!
I'll be adding to this list as I find new cruelty-free gifts for 2020 that I think you guys will love! More